With a strong work ethic and results to match, Ashlee Wagner is dialed in
by Joe Metts
Marketing Intern at Charles Aris Inc.
As an organization that thrives thanks to the strength of its people, Charles Aris Inc. is proud to highlight its outstanding team members. In our new Spotlight series, we look into the lives, experiences and expertise of Charles Aris all-stars in an effort to share more about who we are individually and collectively.
At home, at work and even abroad, Charles Aris associate practice leader Ashlee Wagner makes every minute count. And oh how the minutes add up.
"Ashlee has been with us for two years but has the phone time for four," CEO Chad Oakley told the Charles Aris team in December as he recognized Ashlee's invaluable service to the executive recruiting firm and its client organizations around the world.
With zero professional recruiting experience to her name before joining Charles Aris Inc., the jill-of-all-trades has established herself as a standout search consultant in short order. You wouldn't know it through a simple conversation in passing, but Ashlee is a big deal – and she puts big deals together for organizations seeking the planet's top talent.
Charles Aris practice leader Jill Jitima, who remembers Ashlee's three-year run as a multiple lines sales representative at State Farm beforehand, understands why Ashlee is so successful in recruiting now.
"Ashlee is willing to do all the work to get better – and faster than most," Jill said. "She doesn't let any detail slip through the cracks, and she holds everyone accountable."
Originally from Atlanta, Ashlee moved to Maryland with her parents and older sister at the age of 3. Her father served as a longtime employee for Marriott International Inc. and Avendra, while her mother owned and operated a small business.
"I developed my work ethic from them," Ashlee said. "They didn't let me stay home and be bored. I was always playing sports or doing something."
That work ethic resulted in a number of opportunities which began with a role at Panera at the age of 15. She worked full time throughout high school and continued to do so during her college years, finding time to balance numerous obligations while maintaining a strict academic course load.
Ashlee relocated from Frederick, Maryland, to North Carolina in 2007 to pursue a degree in business administration at the University of North Carolina at Greensboro, where she began to lay the foundation for what has become a stellar professional career, a blossoming marriage and a passion for adventure.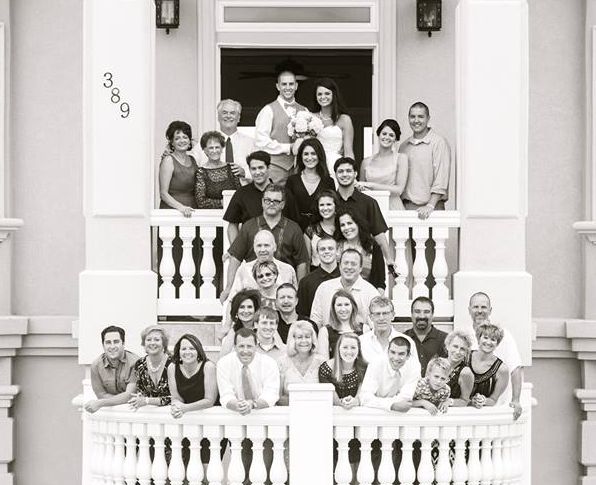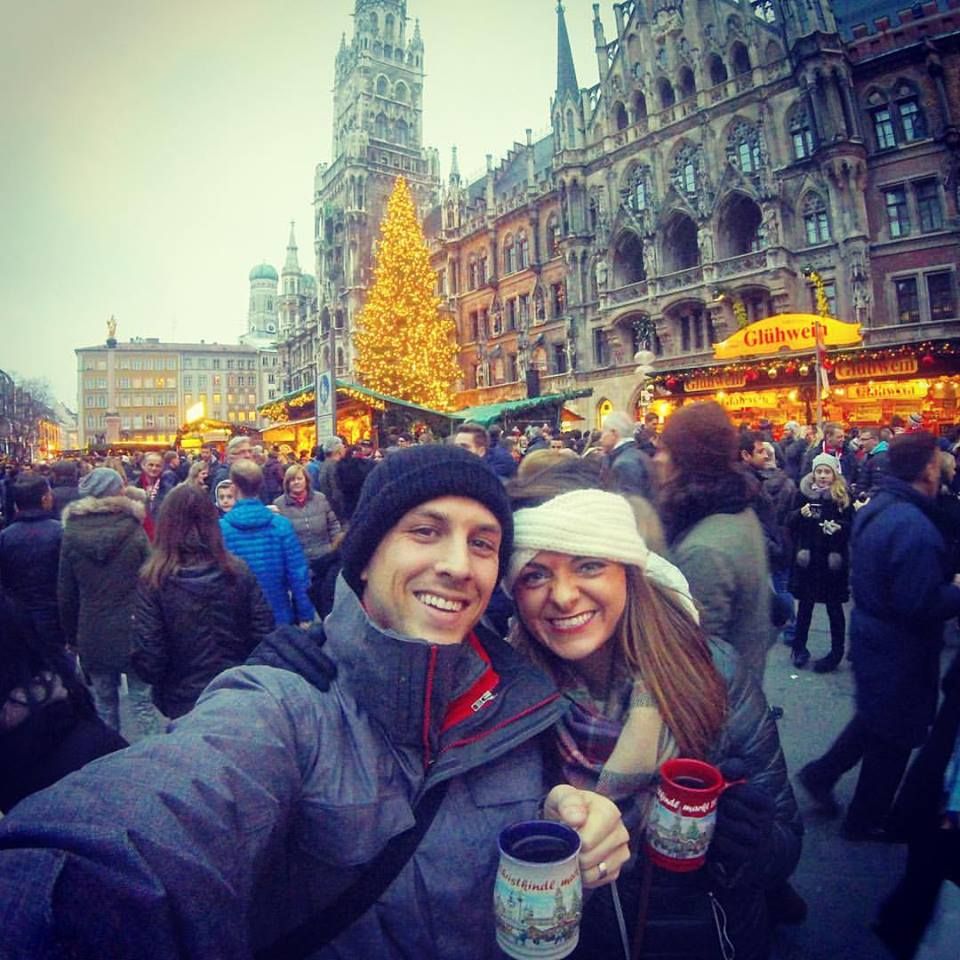 From a young age, Ashlee had – and to this day retains – an unquenchable desire to travel. With childhood visits to the Bahamas, Canada and the West Coast of the United States under her belt, Ashlee set a handful of goals to see the world. That still includes her aim to reach each of the world's seven continents.
"Being a people person, it was hard not to know much about the world," Ashlee said. "My sister was born in London and has dual citizenship, so I was always slightly jealous of that because she got to do some really cool things."
That passion for travel and the world around her quickly became a staple of Ashlee's life – one that she would soon share in a budding relationship.
Not knowing that her future husband was sitting behind her in their "Introduction to Business" class, Ashlee received a Facebook message from a boy named John not long into the first semester of her freshman year in 2008. A bit of small talk sparked an interest that would result in a serious relationship unlike anything Ashlee was expecting at the time. With a foundation of common goals and a desire to see the world together, the pair was off and running on an enthusiastic journey.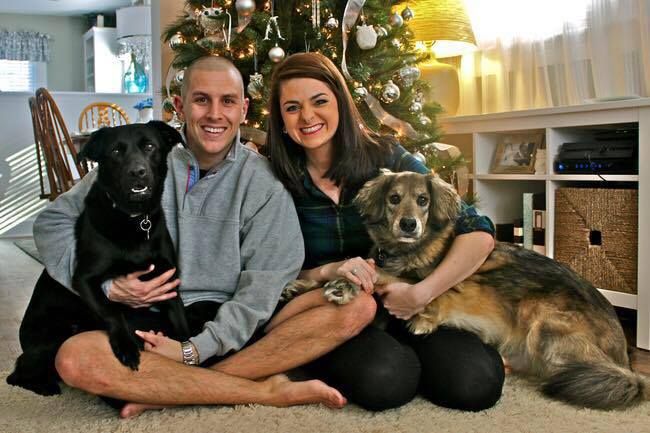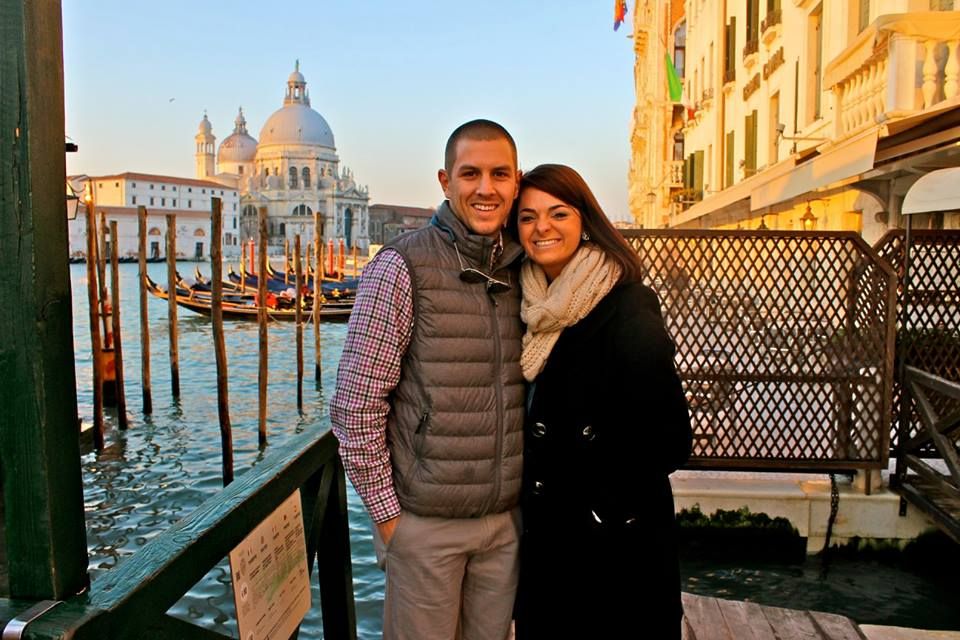 Ashlee graduated from college in December 2011 and sought a career opportunity in sales and marketing, landing with State Farm Insurance agent Eddie Collins in Greensboro. Not long after, John joined the State Farm family in a financial services role. Along the way, the couple enjoyed their first international trip together – an adventure to Mexico, marking John's first time outside the States, and became engaged in May 2013.
Life's pace began to quicken in 2014, with Ashlee and John marrying in September and Ashlee transitioning to executive recruiting at Charles Aris Inc. two months later.
"My husband was great at and very interested in the financial services side of things at State Farm, and I knew it would be hard to build our careers together at the same place," Ashlee said. "That was his dream and his passion, and I was excited to figure out mine."
Knowing that his wife was interested in making her next career move, John reached out to State Farm colleague Nick Jitima, the husband of Charles Aris practice leader Jill Jitima, who at the time was working as a project manager in the executive recruiting firm. Seeing the promise of a career to come, Jill contacted Ashlee about an associate recruiting opportunity at Charles Aris, opening the door to what would become Ashlee's professional breakthrough.
"I knew from Nick that she was a very high performer at State Farm," Jill said. "The goals she set and her results there made her the type of person we needed, and she had the drive necessary to succeed at Charles Aris. That is half the battle – and the rest can be taught. I knew before we ever spoke that she would probably be good at this."
After navigating the Charles Aris hiring process, Ashlee knew this was where she wanted to be.
"I liked Charles Aris right off the bat because of the people – the Oakley family in particular and the family feeling that they have established," Ashlee said. "It was important to me to have that smaller community feeling. I thought, Hey, I'm going to try this out; it sounds fun and exciting!"
Little did Ashlee know that she would quickly become one of the international search firm's most successful associate recruiters. With a knack for effective communication and genuine connection, she rapidly developed a style that enabled her to identify, persuade and place A-level talent in senior roles. And she refused to allow time to be anything other than on her side.
"Ashlee is always dependable and has such a great energy and attitude about her, even when she comes in very early or stays late," said Charles Aris administrative assistant Auguste Janovic.
And all of those extra hours are paying off. After finding early success, Ashlee set a goal of promotion to senior associate recruiter, a feat she accomplished in March 2016.
"Hope is not a strategy at Charles Aris, and Ashlee never leaves anything to luck or chance," Jill said. "The hours she is willing to put in and her willingness to be on the phone and bounce back from any situation is incredible."
Ashlee remains invigorated by the opportunity.
"I always found it very cool that you can move up the ladder here," she said. "The company never caps you or makes it impossible to reach the next milestone."
Ashlee continues to excel, earning multiple Associate of the Month honors and, perhaps most importantly, the firm's 2015 People's Choice Award as selected by her colleagues.
And now? Ashlee was promoted to associate practice leader in January 2017 – and she's fast at work on her new role's accompanying strategic shift into business development.
"I want to go all the way to the top as quickly as I can, but at the pace that makes the most sense for me," Ashlee said. "I want to become an expert in one area and then move on to a new and different challenge."
And who would've thought she would be right here, right now? Perhaps everyone but Ashlee.
"I never imagined that I could be where I am today, considering my career goals and the executive recruiting practice I can build out," Ashlee said. "That next challenge will be a lot of fun."
Charles Aris Inc.'s 22 Principles serve as the compass of the company's culture, and Ashlee's focused mind-set and willingness to buy into that organizational ethos have certainly been critical elements in her success.
"My favorite principle has to be No. 7: Activity drives productivity," Ashlee said. "That is absolutely true. You might have a role in a tough location or with low compensation or in a tougher industry, but if you talk to enough people you will learn more about the industry and know what to target to find the right fit."
A second principle – No. 10, We work to live – also rings true to Ashlee.
"I get to do some incredible things with my family as a result of my hard work here," she said.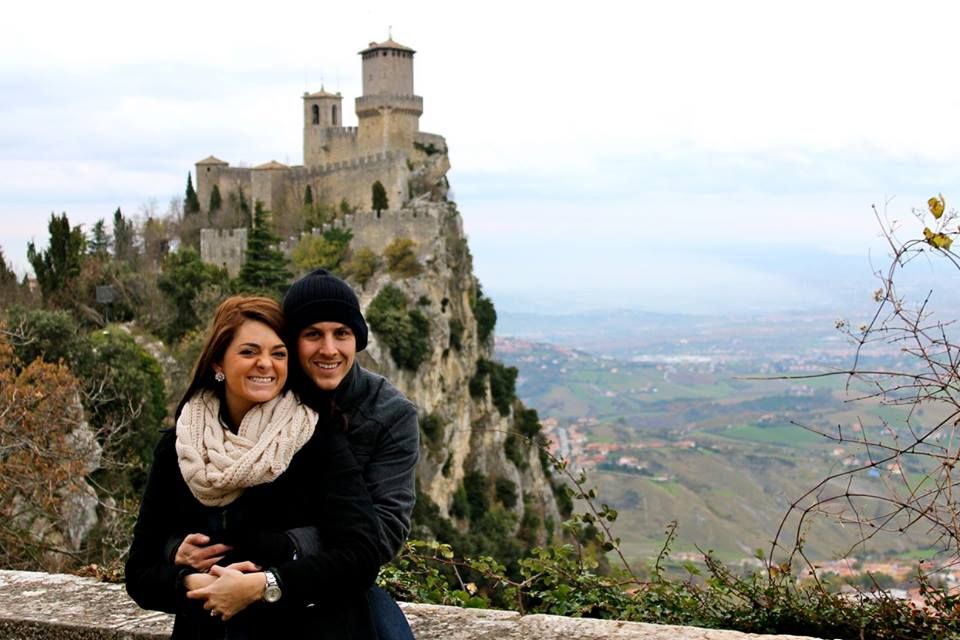 Among her many adventures are trips to Russia, Ireland, Africa and Italy. Next on her agenda? A trip to Europe, where she and John will make stops in Germany, Austria, Denmark and the Czech Republic. The 2017 Wagner travel slate includes visits to Israel, Egypt and Jordan, with the ultimate goal of visiting all seven continents still very much in mind.
The couple plans to knock out the majority of their international traveling goals before starting a family. But of course Ashlee doesn't plan to sit around. At that point, they will get to work on their domestic travel checklist.
Beyond her work and travels, Ashlee holds a special place in her heart for St. Jude Children's Research Hospital. She recalls a commute to work when she was in high school as the moment she became passionate about the hospital's mission.
"I was driving to work one day and the St. Jude's Radiothon came on," Ashlee said. "I started sobbing while hearing all of these supersad stories. That really triggered my interest."
Ashlee decided then and there to get involved, first by volunteering with the organization's "Up 'til Dawn" danceathon at UNC Greensboro and then by participating in a half marathon where the finish line was located inside St. Jude's.
"I remember finishing the race and seeing all of these children and families cheering us on. It was a very touching experience," Ashlee said. "Small complaints are nothing compared to so much out in the world that is so much bigger than our little problems."
Ashlee remains active with St. Jude's, participating in the Raleigh Walk/Run to End Childhood Cancer, Radiothons and half marathons sponsored by the organization.
At each day's end, Ashlee's ability to effectively prioritize her personal and professional goals, coupled with an unmatched work ethic and down-to-earth communication style, continue to set her apart – even within this nationally ranked recruiting firm.
"There's not a secret. It's hard work and doing the right thing – that is what gets you here," Ashlee said. "Work ethic is the only thing that makes you successful. If you take the time and work hard to become an expert, everything else will fall into place."