In an increasingly interconnected world, businesses are expanding their operations across borders, seeking new markets, and aiming for global growth. In this dynamic environment, the need for effective leadership becomes paramount. International executive search is not merely about finding candidates with impressive resumes; it's about locating individuals who possess a unique blend of skills, experience, adaptability, and cultural sensitivity, being capable of steering through the complexities of international business.
InterSearch helps you to transform International Executive Search challenges into opportunities
Conducting cross-border executive searches comes with its own set of challenges.
Drop universal carousel items here!
1.
Cultural Fit
Understanding and assessing cultural fit is vital in international recruitment. Executives must be culturally adaptable, as what works in one country may not in another. Assessing this quality can be complex and nuanced.

2.
Language Proficiency
Effective communication is critical for leadership roles. Candidates need to be proficient in the language(s) spoken within the organisation and the regions it operates in. Language barriers can hinder effective leadership and collaboration.
3.
Legal and Regulatory Compliance
Different countries have diverse legal and regulatory frameworks. Executives must have the ability to navigate these complexities while ensuring compliance and ethical practices.
4.
Global Mindset
Executives must possess a global mindset, understanding the interconnectedness of the world economy and being able to adapt strategies to various international contexts.
5.
Geographic Spread
The search itself can be challenging due to the geographic spread of potential candidates. International executive search firms play a vital role in identifying and connecting with qualified candidates across borders.
Check out our Best Practices in Cross-Border Executive Search
Drop universal carousel items here!
1.
Specialization
InterSearch is an executive search organisation that specialises in cross-border searches. Our member firms worldwide understand the unique challenges and nuances involved and can offer tailored solutions.
2.
Talent Reach
Tap into the extensive networks of international search firms. InterSearch executive search consultants have connections and insights into various markets and can identify candidates who may not be actively seeking new opportunities.

3.
Cultural Assessment
At InterSearch we utilise rigorous assessment methodologies that evaluate candidates' cultural adaptability, leadership styles, and their ability to thrive in diverse environments.
4.
Communication Skills
We place a strong emphasis on evaluating candidates' language proficiency and communication skills. Effective communication is crucial in global leadership roles.
5.
Client Collaboration
We suggest maintaining open and transparent communication with the executive search consultants. Clearly define to the executive recruiter of InterSearch the organization's needs, expectations, and cultural attributes that are essential for success.
6.
Long-Term Vision
We look for executives who not only meet immediate needs but also align with the organisation's long-term global vision. Cross-border leadership should be about sustainable growth.
7.
Onboarding and Integration
We support the onboarding process for new international executives. This includes assistance with relocation and cultural acclimatisation.
Global executive search is a strategic imperative for organisations with international ambitions. The right leaders can help businesses capitalise on global opportunities while effectively managing the challenges that come with international expansion.

By partnering with InterSearch Worldwide, a leading executive search firm, you can adhere to best practices and your organisations can successfully navigate the intricate landscape of cross-border executive recruitment towards a brighter future in the global marketplace whether they are a small/medium sized company or a family business or a large corporate.

Why choose InterSearch Worldwide for your international executive search needs?
InterSearch Worldwide is a premier global executive search organisation known for its excellence in talent acquisition and leadership consulting services. With a presence in over 50 countries and more than 90 offices worldwide, InterSearch offers a vast and interconnected network of professionals dedicated to helping organisations find top-tier executive talent.

Founded in 1989, InterSearch has consistently demonstrated its commitment to quality, integrity, and client satisfaction. The member firms are carefully selected, among the best executive search firms in their market based on their industry expertise, regional knowledge, and ethical standards, ensuring clients receive tailored solutions that meet their unique needs.

InterSearch's global reach is complemented by a deep understanding of domestic markets, cultures, and business environments. This dual perspective is a key factor in identifying leaders who can thrive in both the global and local/regional contexts, making InterSearch the ideal partner to identify, recruit and retain the best international talent.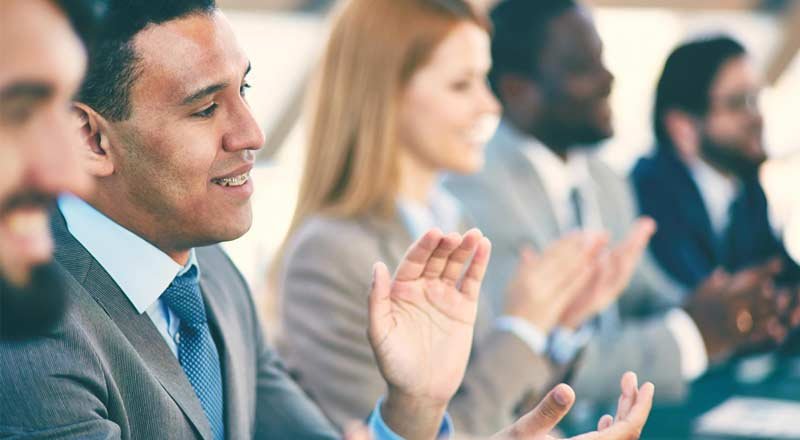 InterSearch leverages its extensive network and rigorous search methodology to identify candidates who not only possess the right skills and experience but also align with the client organisation's values and strategic goals. The commitment to excellence anddedication to delivering results make InterSearch Worldwide a trusted partner for executive search and talent management on a global scale.

The strong entrepreneurship of each member firm of InterSearch Worldwide represents a dynamic and innovative approach to talent acquisition. It involves both individuals (consultants and researchers) and firms leveraging entrepreneurial principles to disrupt traditional search practices. Entrepreneurial executive search professionals can also focus on niche markets, employ advanced technology and data analytics, and may offer tailor-made fee structures. They bring agility, adaptability, and a customer-centric mindset to the industry, addressing the evolving needs of organisations seeking top-tier leadership. This entrepreneurial spirit fosters innovation, improves clients' experiences, and drives the continuous evolution of executive search in a rapidly changing business landscape.

The assurance of the executive search process excellence is overseen by the Standards and Quality Committee of InterSearch Worldwide, responsible for curating and integrating top-tier executive search firms. Additionally, the InterSearch Academy, an in-person training and knowledge exchange held in various regions, serves as a platform where executive search consultants and researchers of InterSearch Worldwide immerse themselves in the latest international executive search best practices and industry insights. This collaborative effort ensures a consistently high standard in both our local and cross-border executive search endeavors.

InterSearch's impact extends beyond just improving the success and profits of its clients; it also profoundly influences the lives of candidates by connecting them with opportunities that align with their aspirations and potential. Moreover, as a leading executive search firm, InterSearch's commitment to excellence contributes to strengthening and innovating the company culture of its clients, fostering an environment of growth, diversity, and forward-thinking practices.
Frequently Asked Questions about international executive search
Drop accordion items here!
Executive search is a comprehensive and targeted approach compared to traditional advertised recruitment.
It involves a deep understanding of the client organisation's needs, culture, and strategic goals. The search process is highly customised and often entails a thorough assessment of candidates, including interviews, reference checks, and evaluation of their leadership capabilities, personality, and cultural fit.
International executive search refers to the process of identifying and recruiting top-level executives for companies across borders and cultural boundaries. It involves finding the best candidates, often with extensive international experience, who possess the skills, expertise, and leadership capabilities required to drive success in a global business environment.

Through each InterSearch member's extensive networks, research capability, market expertise, and rigorous evaluation processes, we enable organisations to identify and attract the right talent needed to create and sustain growth and success in the global marketplace.

Recruitment and executive search are two distinct approaches to talent acquisition, each serving different purposes and catering to different levels of positions within an organisation.

Recruitment typically refers to the process of filling various job vacancies across different levels and functions within a company. It involves attracting a pool of candidates, advertising, screening resumes, conducting interviews, and selecting the most suitable candidate for a specific role. Recruitment is often conducted by HR departments or external recruitment agencies through advertising vacancies, and it generally focuses on finding candidates who meet the required qualifications and skills for a particular position. Only candidates particularly seeking a job change will apply.

Executive search is a specialised form of recruitment that focuses specifically on identifying and attracting top-level executives, typically for strategic leadership or niche positions within an organisation. Executive search firms are engaged to find highly experienced and qualified candidates who possess the strategic vision, leadership abilities, and industry expertise required to drive the company's success or to thrive in the business. Candidates who have been identified may not necessarily be seeking a job change and it is the executive search consultants role to present an opportunity that may entice the candidates.

Executive search is a comprehensive and targeted approach compared to traditional recruitment.

It involves a deep understanding of the client organization's needs, culture, and strategic goals. The search process is highly customized and often entails a thorough assessment of candidates, including interviews, reference checks, and evaluation of their leadership capabilities, personality, and cultural fit.
The executive search consultants sometimes known as headhunters of InterSearch Worldwide understand the sensitivity and confidentiality surrounding executive-level placements and ensure that the process is conducted with the utmost privacy, protecting both the client's reputation and the candidates' confidentiality and avoiding vacancy advertising.
The best executive search firms have extensive market knowledge and expertise, enabling them to provide valuable insights and advice to clients regarding talent acquisition strategies, compensation benchmarks, and market trends.

InterSearch as an International executive search firms offer a level of confidentiality and discretion that is crucial in executive recruitment.

Moreover, international executive search firms bring objectivity to the recruitment process. They act as unbiased third parties, providing an impartial assessment of candidates and facilitating an informed decision-making process for the client.
InterSearch Worldwide is dedicated to fostering diversity and inclusion within the candidate pool, striving to create a rich and varied talent ecosystem that reflects a wide range of backgrounds, experiences, and perspectives, ultimately contributing to more comprehensive and innovative solutions for each client. InterSearch maintains a dedicated Global
Diversity & Inclusion Practice Group.
Executive head-hunters of InterSearch know the importance of cultural fit in global organizations. They strive to identify candidates who not only possess the necessary skills and experience but also align with the client's values, cultural norms, and business objectives. This emphasis on cultural fit enhances the chances of successful integration and long-term retention of the hired executives.
The search process involves extensive research, market and competitor mapping, and candidate identification. International executive search firms utilise various resources, including proprietary databases, industry knowledge, market intelligence, where passive candidates can be contacted to compile a list of potential candidates. These candidates are then rigorously evaluated based on their qualifications, experience, leadership abilities, and cultural fit.

Once a shortlist of candidates is identified, the search firm engages in a meticulous assessment and selection process. This may include in-depth interviews, competency evaluations, aptitude testing, and reference checks. The aim is to provide the client with a comprehensive understanding of each candidate's strengths, weaknesses, and potential fit within the organisation.

The global presence of InterSearch, with members in over 50 countries and more than 90 offices, allows clients to select the nearest member as their primary point of contact for search services. This designated InterSearch contact serves as the intermediary between the client and the relevant InterSearch member situated in the geographic area where the search requirement arises. Through this streamlined approach, our clients benefit from superior service, global outreach, in-depth local market insights, and strong connections with our search teams.

1. Client Consultation: The process commences with a thorough consultation between the executive search firm and the client organisation. In this phase, the executive recruitment firm gains an in-depth understanding of the client's needs, objectives, and company culture. This step is crucial in crafting a tailored search strategy.
2. Market Research: After understanding the client's requirements, the search firm conducts extensive research to identify potential candidates. This research delves into industry-specific knowledge, geographic considerations, and cultural fit. InterSearch has numerous global practice groups that have experts who can assist in candidate identification in particular industries.
3. Candidate Identification: Once potential candidates are identified, the search firm initiates contact and begins the vetting process. This involves assessing qualifications, experience, and cultural adaptability.
4. Assessment and Evaluation: Comprehensive assessments are conducted to gauge a candidate's fit for the organisation. This includes in-depth interviews, reference checks, and psychometric evaluations, depending on the specific requirements of the role.
5. Presentation to the Client: The search firm presents a shortlist of highly qualified candidates to the client organization. In-depth profiles are shared, allowing the client to make an informed decision.
6. Client Interviews: The client conducts interviews with the candidates to further evaluate their fit. The search firm may assist in coordinating these interviews and providing guidance on effective evaluation. The client can ask for a first online interview to optimise the process, especially when the candidate's location is located away from the company Head Quarter's.
7. Offer Negotiation: Once a suitable candidate is chosen, the search firm plays a crucial role in facilitating the negotiation phase, ensuring terms align with both the candidate's expectations and the client's requirements.
8. Onboarding Support: After the candidate accepts the offer, the search firm may provide onboarding assistance, assisting with logistical matters such as immigration, relocation (particularly important in case the candidate's family is involved), and integration into the organisation.
9. Continuous Engagement: The best executive search firms maintain a long-term relationship with both the client and the placed executive. This ongoing support helps ensure a smooth transition and successful tenure for the executive.